La Royal Institute of British Architects (RIBA) ha anunciado la lista completa de nuevas viviendas que compiten por el Premio 2016 RIBA House of the Year, el premio de mayor prestigio otorgado a una nueva vivienda o a una extensión por la RIBA.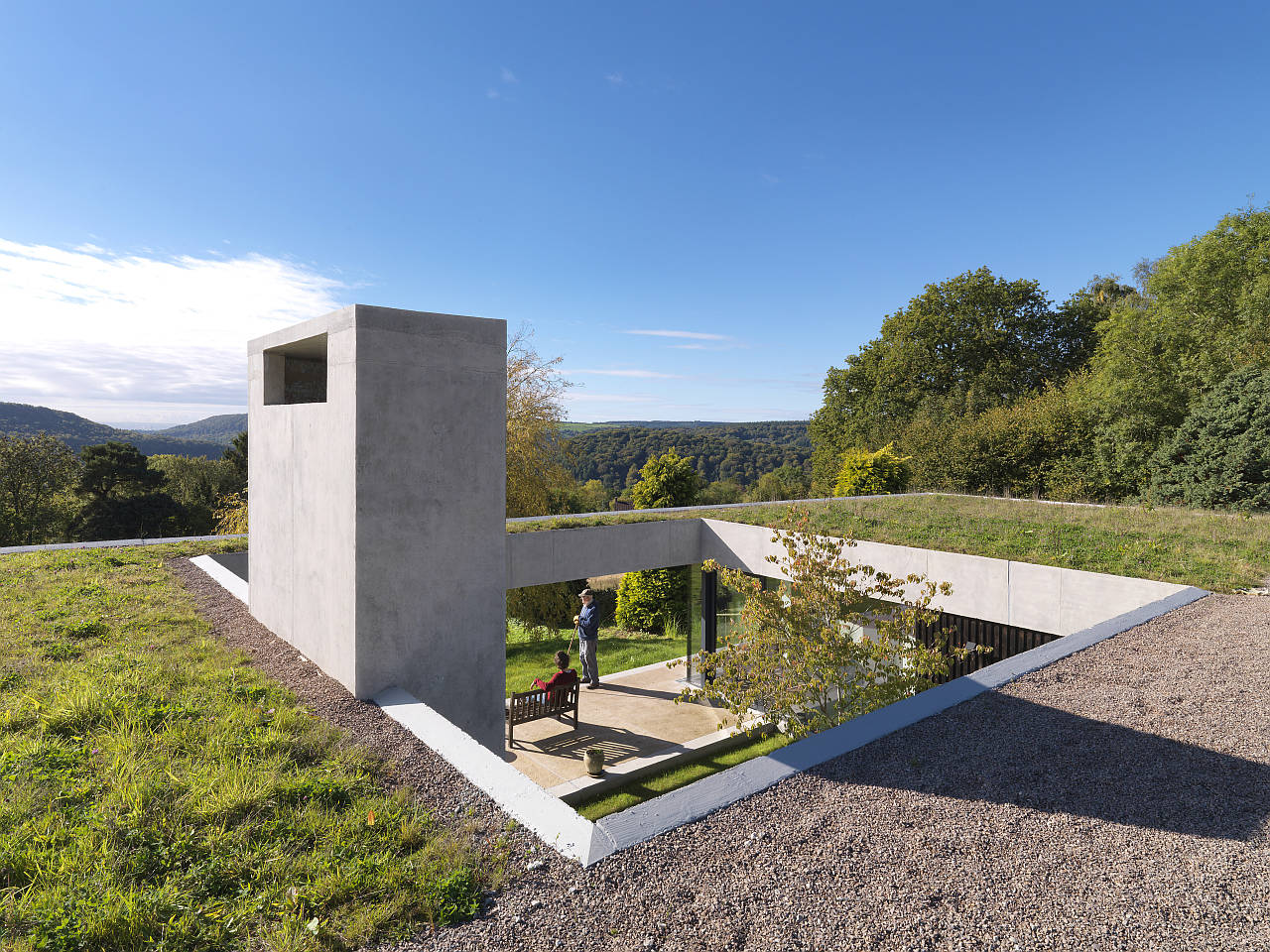 Entre las 20 viviendas diseñadas por arquitectos en el Reino Unido que contienden por el premio en la edición de este año se encuentra una parte vivienda y parte galería en la playa en Brighton & Hove (The Narrow House), una extensión para una vivienda adosada inspirada en la arquitectura Japonesa (House of Trace), una nueva vivienda unifamiliar en Jersey surgiendo de los enormes muros de granito de un edificio previamente existente en el terreno (Le Petit Fort), una impactante vivienda de playa en Dungeness que evoca las antiguas áreas de cabañas de pesca, un concepto ingenioso y contemporáneo de un cobertizo tradicional en Harrogate (Contemporary Lean To) y una vivienda en Cornwall que flota dramáticamente sobre un acantilado para disfrutar de las vistas envidiables a lo largo del Estuario Fal (The Owers House).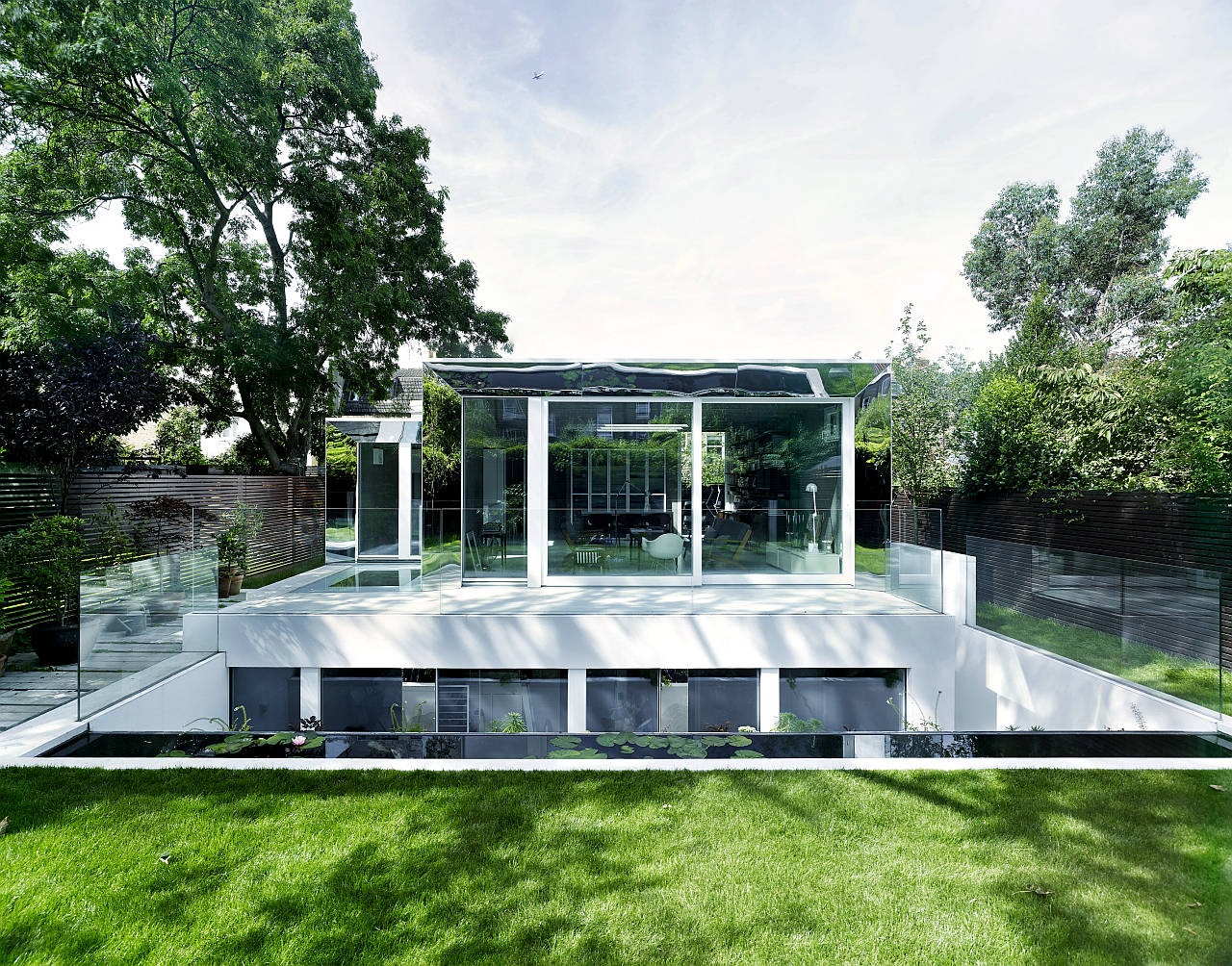 El Premio RIBA House of the Year es orgullosamente patrocinado por Hiscox & Paint y Paper Library. Las 20 nuevas viviendas en la lista para el Premio 2016 RIBA House of the Year son:
House
Architect
Location
1
Ansty Plum
Coppin Dockray
Ansty, Wiltshire, England
2
Contemporary Lean-to
Doma Architects
Harrogate, Yorkshire, England
3
Contour House
Sanei Hopkins Architects
Baslow, Derbyshire, England
4
Covert House
DSDHA
Clapham Old Town, London, England
5
Edge Hill
Sutherland Hussey Harris
Darras Hall, Newcastle upon Tyne, England
6
Garden House
Hayhurst and Co.
Hackney, London, England
7
House of Trace
Tsuruta Architects
Lewisham, London, England
8
Le Petit Fort
Hudson Architects
Jersey, Channel Islands
9
Modern Mews
Coffey Architects
London, England
10
Murphy House
Richard Murphy Architects
Hart Street, Edinburgh, Scotland
11
North Vat
Rodic Davidson Architects
Dungeness, Kent, England
12
Outhouse
Loyn & Co
Forest of Dean, Gloucestershire, England
13
Private House in Cumbria
Bennetts Associates
Cumbria, England
14
The Cheeran House
John Pardey Architects
Reading, Berkshire, England
15
The Narrow House
Sanei Hopkins Architects
Brighton & Hove, England
16
The Owers House
John Pardey Architects
Feock, Cornwall, England
17
House 19
Jestico + Whiles
Old Amersham, Buckinghamshire, England
18
Private House 1109
GA Studio Architects
Cheshire, England
19
Tin House
Henning Stummel Architects
Shepherd's Bush, London, England
20
Zinc-House
LJR+H Chartered Architects
near Monikie, Angus, Scotland
El Premio House of the Year otorgado por la RIBA será transmitido como parte de un programa especial de la serie Grand Designs por Channel 4, presentado por Kevin McCloud. Ahora en su segundo año consecutivo, Grand Designs: House of the Year, producido por Boundless, será transmitido durante cuatro semanas más adelante en este año. Presentando una selección de propiedades de la lista para el Premio a la nueva vivienda de mayor prestigio en el Reino Unido, revelarán la lista de finalistas y las viviendas ganadoras.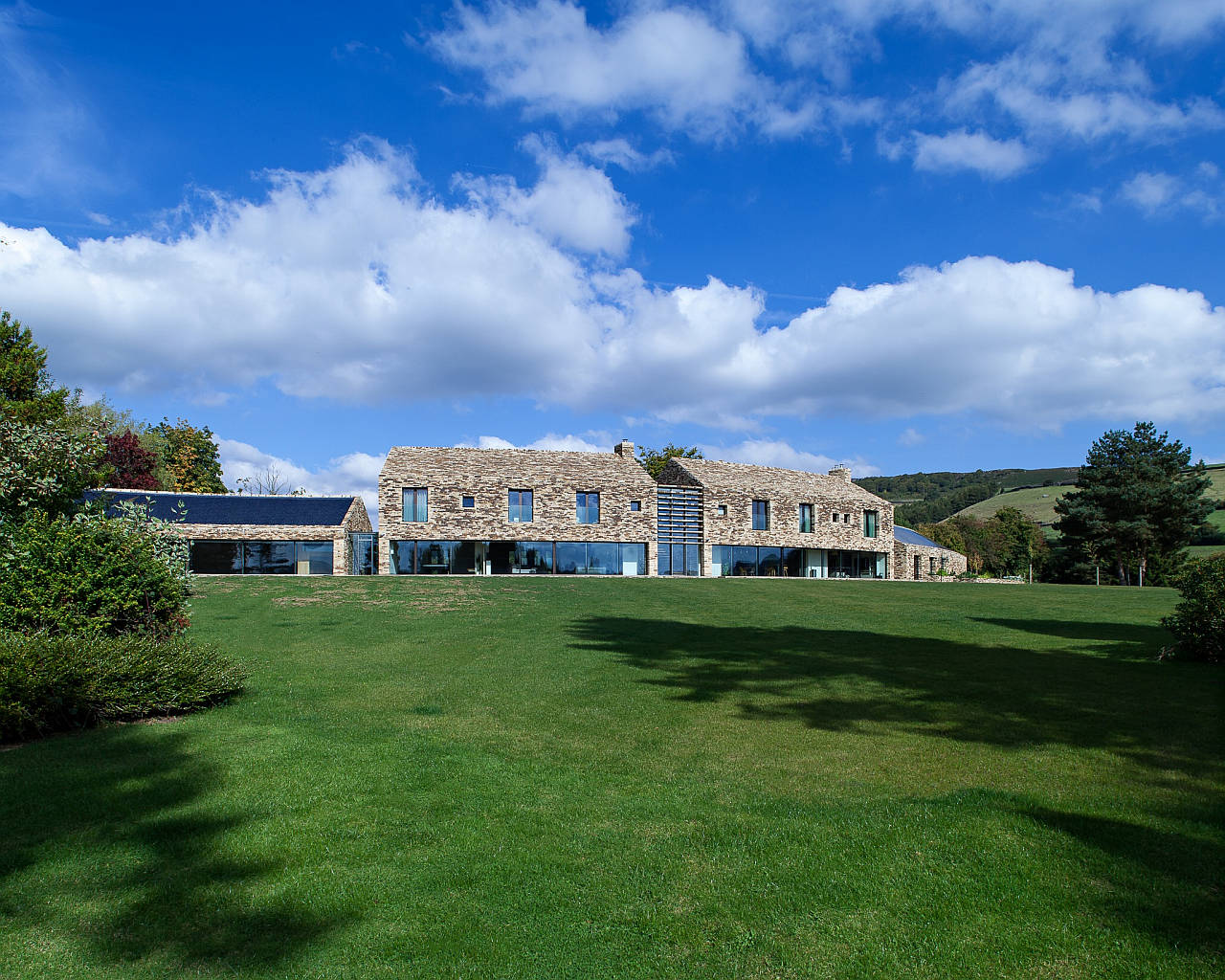 Premio RIBA House of the Year
El Premio RIBA House of the Year es otorgado cada año a las mejores nuevas viviendas o a extensiones de viviendas diseñadas por un arquitecto en el Reino Unido. Fue creado en el año 2010 y por muchos años fue presentado por la RIBA como la Medalla Mansel. Entre los ganadores previos incluyen a Skene Catling de la Peña por el proyecto Flint House (2015), Loyn & Co por el proyecto Stormy Castle (2014), Carl Turner Architects por el proyecto Slip House (2013) y Acme por el proyecto Hunsett Mill (2010).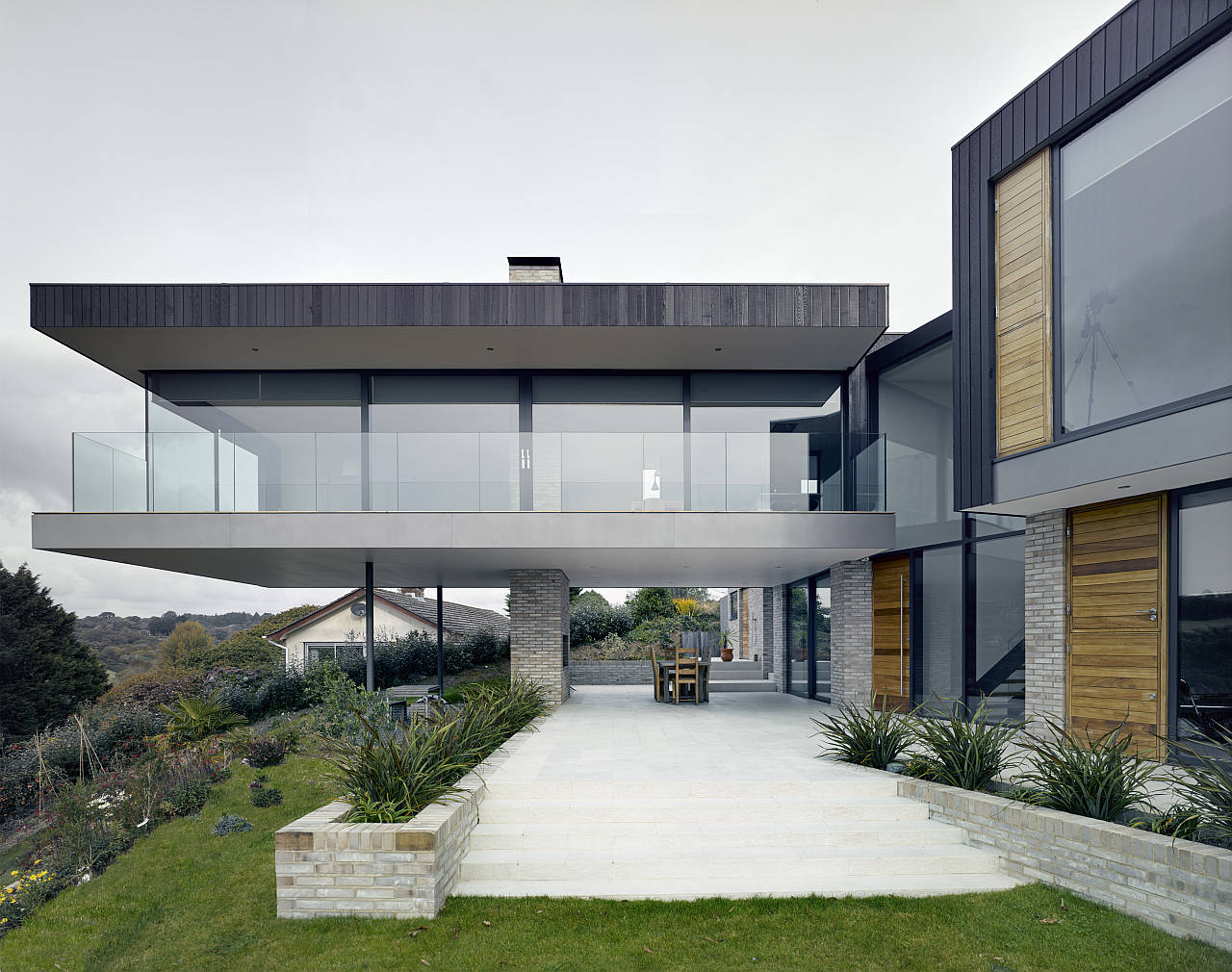 El Jurado para el Premio 2016 RIBA House of the Year está conformado por: Meredith Bowles, Mole Architects (presidente del jurado); Charlotte Skene Catling, Skene Catling de la Peña; Jonathan Dallas, Dallas Pierce Quintero; Phillip Thorn, Director de Direct Home para Hiscox y Jenny Éclair, novelista, actriz y cliente de la vivienda ganadora de la edición 2005.
Hiscox
Hiscox es una aseguradora especialista global con un patrimonio de 100 años de asegurar riesgos inusuales o complejos, tales como residencias de alto valor, bellas artes y otras colecciones. Para mayores informes, por favor visitar: www.hiscox.co.uk.
Paint & Paper Library
Paint & Paper Library fue fundada hace más de veinte años en Londres por el diseñador de interiores David Oliver. Proporciona inspiración, experiencia en el color e ideas de diseño para decoradores de interiores, arquitectos, y especificadores alrededor del mundo, ellos ofrecen una paleta distinguida de 180 colores únicos, fabricados con altos estándares excepcionales en el Reino Unido www.paintandpaperlibrary.com.
Grand Designs: RIBA House of the Year es producida por Boundless, productores de la serie Grand Designs, para el Channel 4.
Para mayores informes, por favor consultar: www.architecture.com
Photo credits: © Mark O'Connor, © Katie Lock, © Ruth Donnelly, © Peter Landers, © Christoffer Rudquist, © Sutherland Hussey Harris Architects, © Killian O'Sullivan, © Grant Smith, © Tim Croker, © Edmund Sumner, © Timothy Soar, © Helene Binet, © Charles Hosea, © Charlie Coleman, © Brian Ormerod, © Keith Hunter, © James Morris, © Luke Caulfield
Information and photos courtesy of:
Royal Institute of British Architects (RIBA)
La Royal Institute of British Architects (RIBA) son defensores de las mejores edificaciones, comunidades y de la industria de la construcción a través de la arquitectura y de sus miembros afiliados.
La RIBA proporciona los estándares, la capacitación, el soporte y el reconocimiento que coloca a sus miembros afiliados – en el Reino Unido y en el extranjero – en la cima de su profesión www.architecture.com.